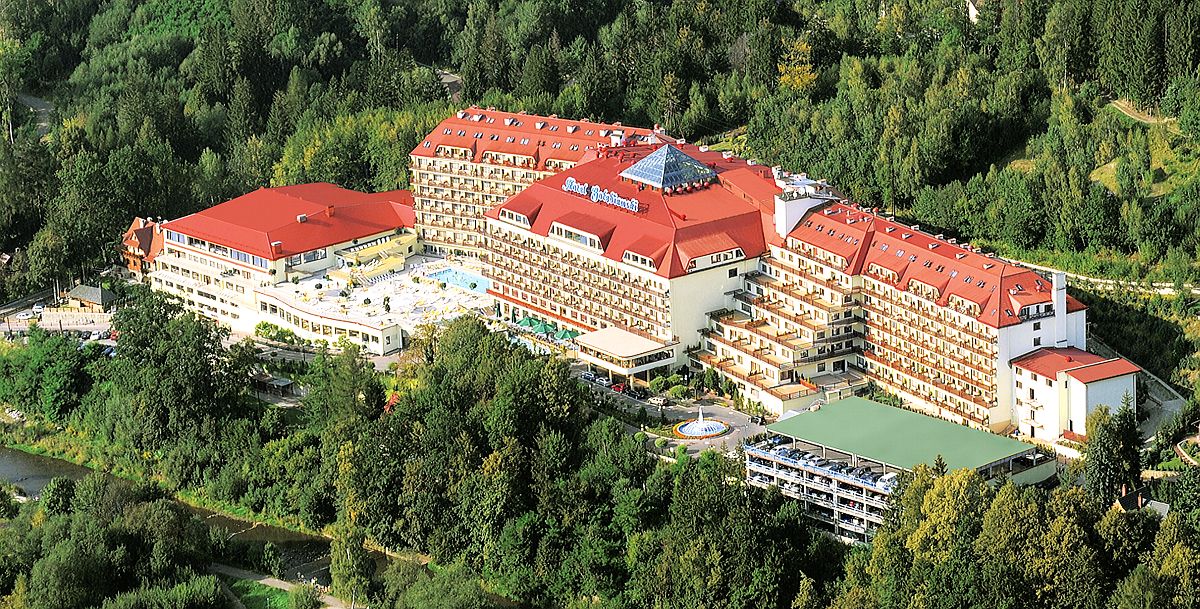 Hotel Gołębiewski
Al. Ks. Bp. Bursche 3,
43-460 Wisła
Hotel offers comfortably furnished rooms (most with balconies with panoramic view of Beskid Mountains). For the hotel guests is available free of charge The Aqua Park Tropikana with swimming pools, sliders, saunas and jacuzzi (more about Gołębiewski Hotel…).
Standard registration fee includes accomodation in Gołebiewski Hotel in days: 17-19.09.2020 in single or with extra charge in double room. You can book additional nights in Hotel or in Organizing Office.
Accomodation include breakfast and free entrance to The Aqua Park Tropikana. The parking is to be paid additionally.
Check-in begins at 2.00 pm and ends at 12.00 the next day.
The cost of parking is 30 PLN /day/car or 3 PLN /1 hour/ car.
If you wish to obtain additional information do not hesitate to contact the Organizing Office.